Welcome to Lauri Barge, DDS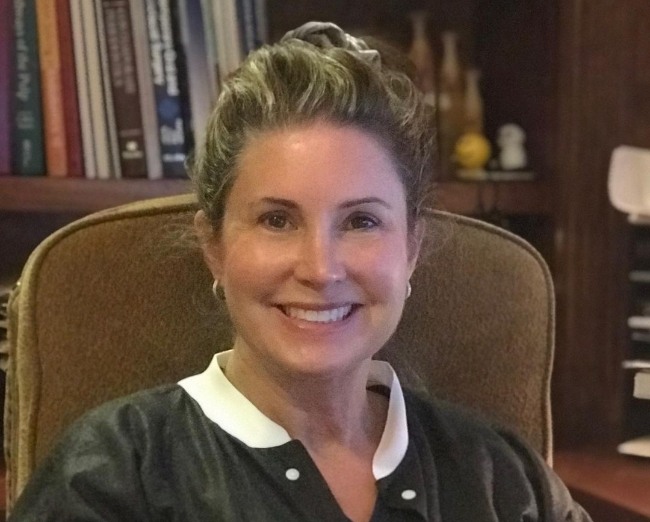 Flower Mound's Trusted Dentist
Meet
Dr. Lauri Barge
Whether my patients are looking to maintain a healthy smile for a lifetime, want to replace missing teeth, or want to transform cosmetic imperfections that affect their confidence, I am dedicated to providing custom-tailored, phenomenal dentistry that they can rely on. My favorite part about being a dentist is seeing my patients smile at the end of treatment and knowing that I was able to play a small part in transforming their daily life. If you're looking for a passionate and caring dentist in Flower Mound, I think we'd be a great fit!

Lauri Barge, DDS
Get to Know Dr. Barge
I Have
Dental Insurance
Our team files dental insurance claims each day, so it's safe to say that we're experts at helping our patients save and get the most out of their benefits! As a courtesy, we file claims on our patients' behalf. Our dental office is also in-network with several plans, and we accept out-of-network patients as well. To learn more, click on the link below.
Learn About Dental Insurance
I Don't Have
Dental Insurance
If you don't have dental insurance, that's not a problem! We offer a cost-effective and simple alternative through our dental office, our dental membership plan. For a small annual fee, you can have all of your basic preventive services covered. The best part is, there's no deductible, waiting period, maximum, or other complications to worry about.
See Plan Details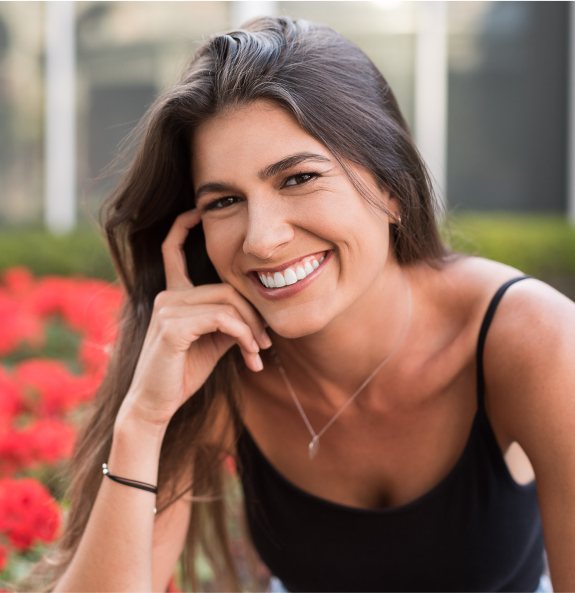 Cosmetic Dentistry
Your Dream
Smile Is
Within Reach
We work with specialized nearby dental labs to provide excellent results. We don't compromise on quality and we'll only use a lab or specialist that we would use ourselves.Dr. Lauri Barge is an active member of the American Academy of Cosmetic Dentistry and is incredibly passionate about helping boost her patients' confidence through transforming their smiles. If you suffer from aestheic dental imperfections, Dr. Barge offers a wide array of custom-tailored treatments that can help transform your grin and daily life.
View Our Cosmetic Dentistry Services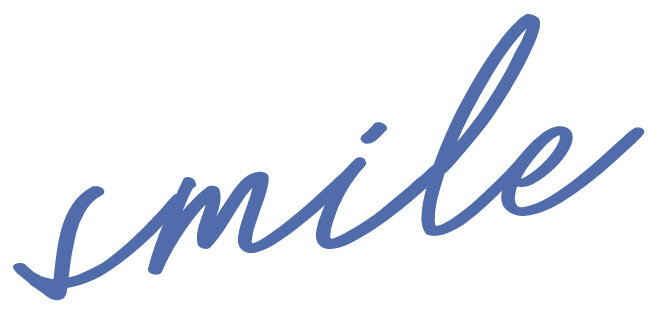 Other Featured Dental Services
How Can We
Help You?
Are you ready to get the most out of your routine dental visits and receive the quality of care that you deserve? Don't hesitate to reach out to our team today to schedule an appointment.
Explore All Our Dental Services
Your First Dental Visit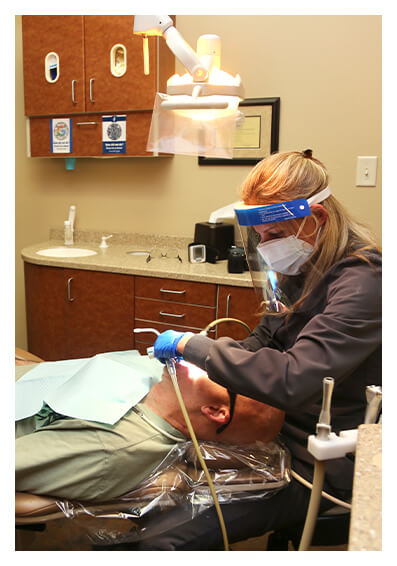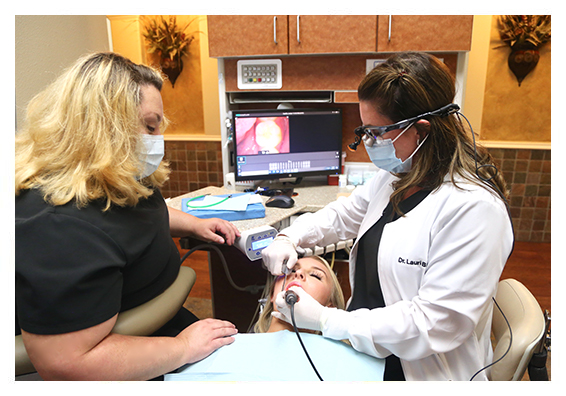 #1
Greeted
with
Open Arms
Unlike corporate dental offices, our patients are never treated like numbers. Our team takes the time to get to know everybody who visits our dental office.
#2
Thorough
Dental
Exam
Each dental exam that we conduct is thorough, allowing us to make early and precise diagnoses and keep our patients' oral health on the right track.
#3
1-on-1
Visit with
Dr. Barge
Dr. Barge became a dentist because she truly cares about her patients, which is why she always spends 1-on-1 time with each of them.
#4
Discuss
Treatment
& Options
We want our patients to feel confident that they're making the best decisions for their smiles, which is why we discuss all possible treatments available.
#5
Personalized
Dental
Plan
Every dental treatment that we conduct is custom-tailored to our unique patient's needs and desires, allowing us to achieve ideal, long-lasting results.
Schedule Your First Visit
Top-Rated Flower Mound Dentist
Our Patients Love Us
"I am DELIGHTED, and amazed at the results of my Invisalign braces that Dr. Barge did. I really have some phobia's about teeth and was really worried about moving them at my age (50's). I am so glad I did. It really is amazing. Everyone at Dr. Barges office was incredible. I have been a patient since she moved into Flower Mound in 2006. She finally convinced me to do it. I should have done it years ago! Thanks Dr. Barge and Team!!!"
Robert G., Flower Mound, TX
"Excellent staff, efficient use of time and great quality of work. A pleasant experience. All of the staff are fun and personable. Highly recommend if you are searching for a new dentist."
Karen H., Argyle, TX
"Cannot say enough nice things about Dr. Barge and her staff. Our young adult son has never fully smiled because of a spot on his front tooth that has been there since he was a little boy. Through the years everyone said it couldn't be fixed. Dr. Barge said yes we can fix it…The next appt our son came home and he hasn't quit smiling. His teeth look amazing… Dr. Barge has been wonderful with all the other dental procedures she has performed on our family."
Tanya C., Lewisville, TX
Read More Reviews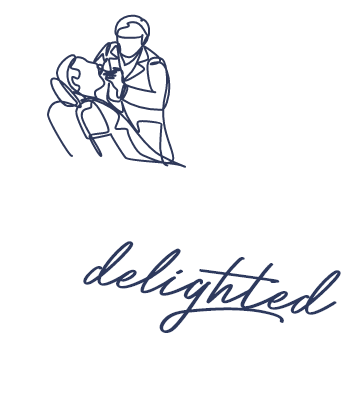 We Love Our Community
Giving Back
to
Flower Mound
Our dental team always jumps at any chance to help make our community of Flower Mound a better place. That's why we're always looking for new and exciting volunteer and fundraising opportunities. If you know of any that you think we'd be interested in, let us know at your next visit!
View Our Community Gallery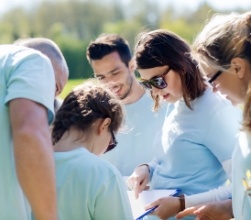 Stay Connected with Us at
facebook.com/

lauribargedds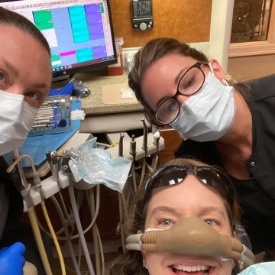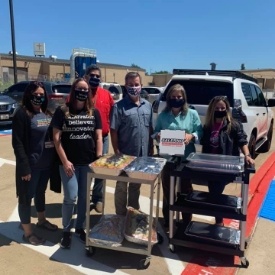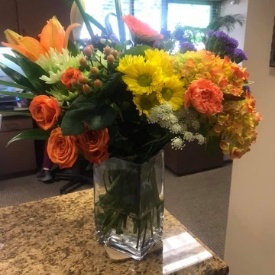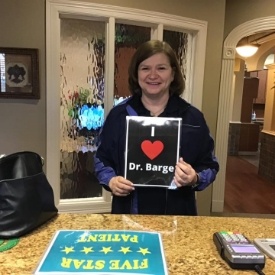 Like Us on Facebook

We are on Instagram too! Follow Us!