Restorative Dentistry – Flower Mound, TX
Repairing Damaged & Decayed Teeth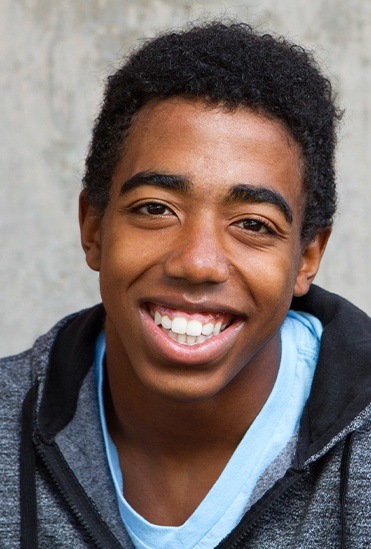 Cavities, broken or fractured teeth, and other oral imperfections are common issues that we see at our dental office. Instead of drawing attention to the damage by placing noticeable metal fillings and crowns, we use biocompatible materials that can be customized to look exactly like your natural teeth—allowing you to enjoy both aesthetic and functional benefits. You can learn more about how we repair teeth and smiles by reading below about our available options for restorative dentsitry in Flower Mound, TX.
Why Choose Lauri Barge, DDS for Restorative Dentistry?
Biocompatible
Cavity Fillings
Durable Zirconia Crowns Available
Experienced &
Friendly Dentist
Dental Crowns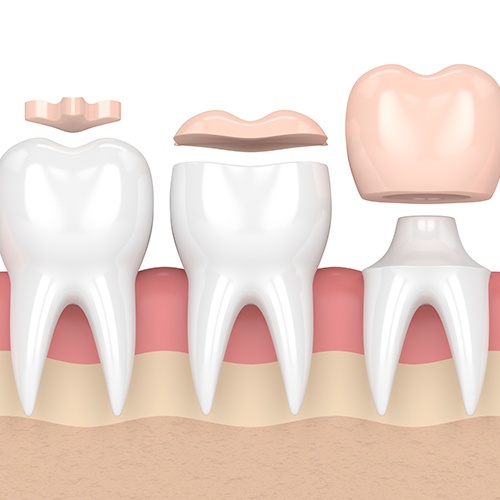 Dental crowns are customized, cap-like structures that are designed to fit over the biting surface of the teeth that lies above the gum line. Typically, we utilize these restorations to protect and strengthen teeth that have been treated with a root canal, those that have suffered from extensive decay, and ones that are broken, fractured, or severely misshapen. They serve both cosmetic and functional purposes because they allow patients to preserve their natural tooth, all while making it appear virtually indistinguishable from surrounding teeth. We use porcelain, zirconia, and Emax (ceramic) to craft durable and exquisite crowns.
Tooth-Colored Fillings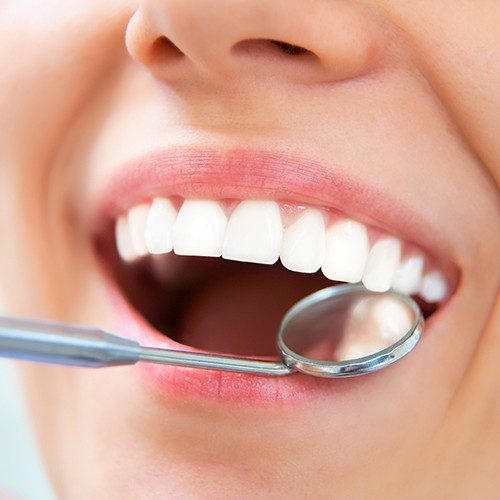 Cavities are a common occurrence, sometimes even for patients who are diligent about brushing and flossing daily. That's because deep crevices and overlapping teeth can create the perfect hideout for harmful oral bacteria that cause decay. If one of your teeth develops a cavity, you can rest-assured that we offer a simple, aesthetically-pleasing, and protective solution, tooth-colored fillings. Using a biocompatible composite resin, Dr. Barge will fill in the decayed portion of the tooth to seal it off from sustaining additional damage. With proper care, the treatment should last for years before needing to be replaced.
Full Mouth Reconstruction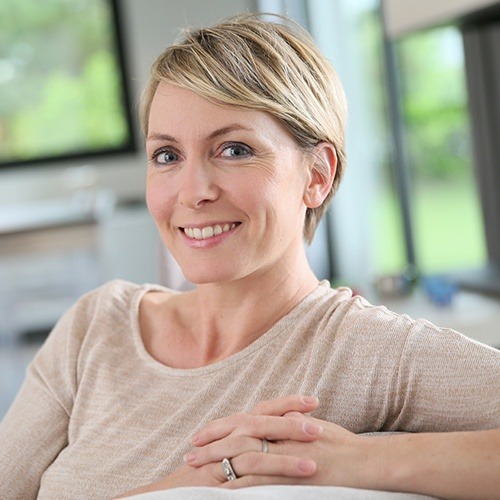 Oral health problems can happen for a variety of reasons and compromise the appearance and function of your grin. We offer full mouth reconstructions to restore missing teeth, repair and strengthen damaged teeth, and rebuild your confidence in your smile. The process can be comprised of a combination of treatments, including crowns, fillings, bridges, and dental implants, and by the end of it, you'll be able to enjoy a complete and strong set of pearly whites.