Invisalign Clear Aligners – Flower Mound, TX
Discreet & Customized Orthodontic Treatment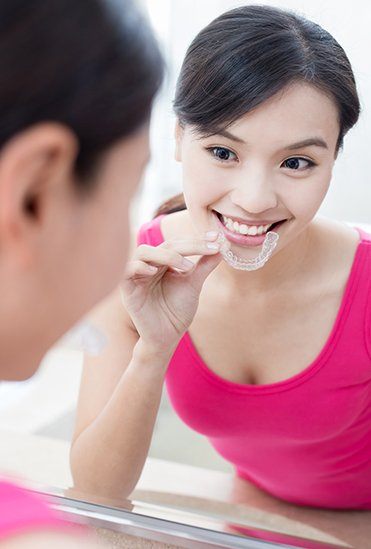 Do you have crooked, crowded, or gapped teeth? Even if you're an adult and have been putting off getting orthodontic treatment for awhile now, it's never too later to address these issues to improve your oral health and boost your confidence. Dr. Barge offers a discreet and convenient alternative to traditional metal braces, called Invisalign clear aligners in our Flower Mound, TX dental office, that are excellent treatment options for adults and teens who want to maintain their appearance.
Why Choose Lauri Barge, DDS for Invisalign Clear Aligners?
We Accept
Dental Insurance
Great for
Teens & Adults
iTero Digital Impression System
How Does Invisalign Work?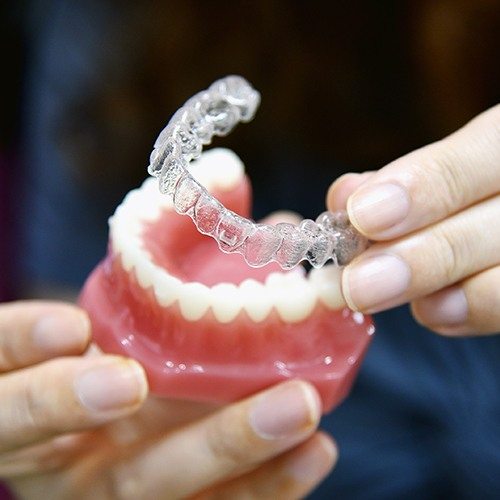 Invisalign uses clear, plastic aligners to straighten teeth instead of metal brackets and wires. However, the appliance itself works similarly to braces, because it places a strategic amount of pressure on teeth to shift them into their ideal positions. Every six to eight weeks, you'll return to our dental office for a quick progress check and to get the next series of trays in your treatment. Finally, once you've achieved your ideal results, we'll craft a custom retainer that you'll wear to help maintain them.
How Can Invisalign Help My Teeth?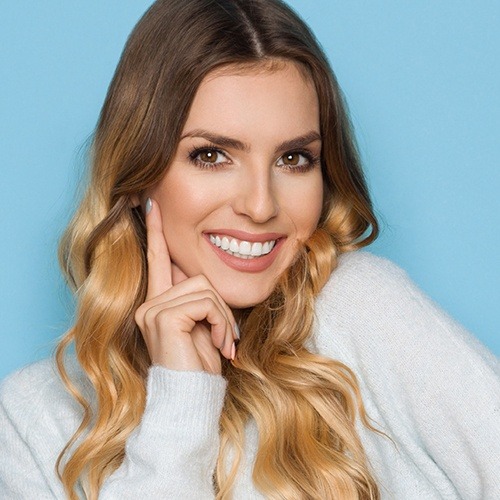 Invisalign is able to address mild to moderate orthodontic issues, including:
Bite misalignment
Overbite
Underbite
Crossbite
Openbite
Overcrowded teeth
Gapped teeth
Invisalign places a strategically calculated and subtle amount of pressure on teeth to fix these problems and improve the overall appearance and health of your smile.
Can I Use Invisalign if I Have Dental Restorations?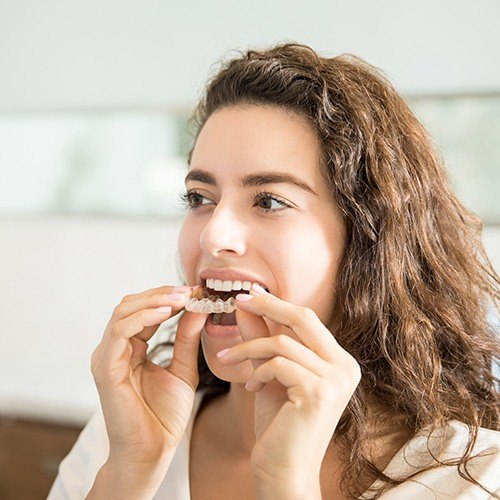 While these kinds of unique situations depend on our findings during your initial consultation, some dental restorations may not be compatible with Invisalign treatment. For example, a dental bridge affixed to your teeth may not allow them to move properly. However, a dental crown may not pose any issues to how your teeth move as you undergo treatment.
Do I Have to Wear a Retainer After Treatment?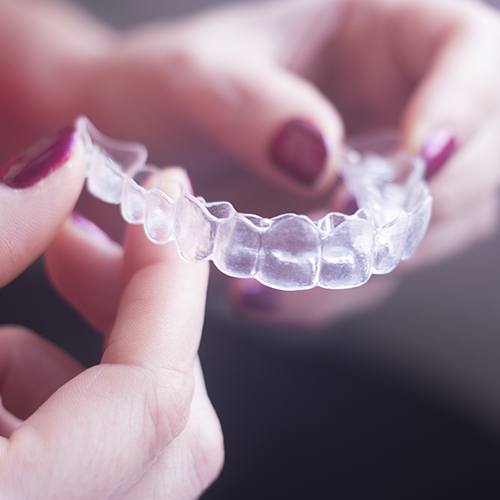 No matter what orthodontic treatment you receive, you'll be required to wear a retainer afterward to help maintain the results that you achieved. This is because your teeth have a type of muscle memory that can cause them to drift back into their original places if you don't wear a retainer. Eventually, you won't have to wear one, but directly after treatment, keeping up with your retainer is crucial.