Veneers – Flower Mound, TX
Erase Multiple Imperfections Simultaneously
Minor misalignment, yellow stains, unsightly chips… these are just a few dental flaws that can take a serious toll on your smile and, in turn, your confidence. Don't worry though – you don't have to undergo years of back-to-back treatments to get the smile of your dreams. With veneers, our highly trained cosmetic dentist, Dr. Lauri Barge, can erase multiple imperfections simultaneously. To learn more about the process, don't hesitate to get in touch with our team or keep reading!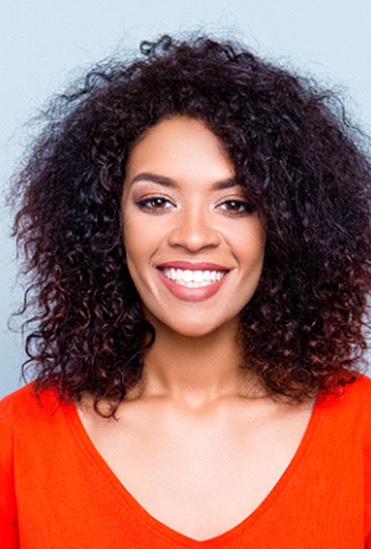 Why Choose Lauri Barge, DDS for Veneers?
Highly Experienced Cosmetic Dentist
Correct Multiple Dental Flaws Simultaneously
Completely Personalized Care
What Are Dental Veneers?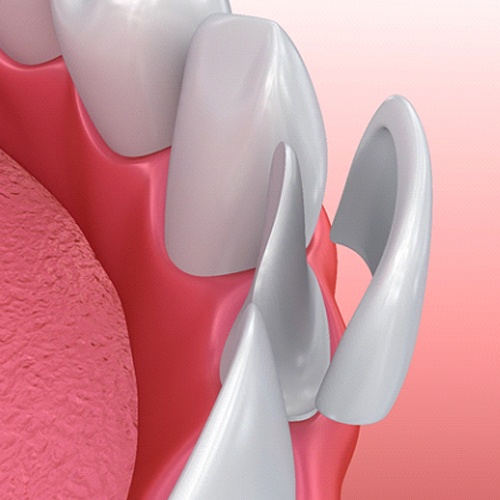 In short, dental veneers are thin, shell-like sheaths of porcelain. When carefully adhered to the front-facing surface of your teeth, they seamlessly conceal a wide range of dental flaws, from slight misalignment to permanent discoloration. The best part is that they are custom-made for each patient, ensuring their skin tone, facial shape, and smile goals are taken into account. For this reason, the end result is always absolutely flawless.
The Process of Getting Veneers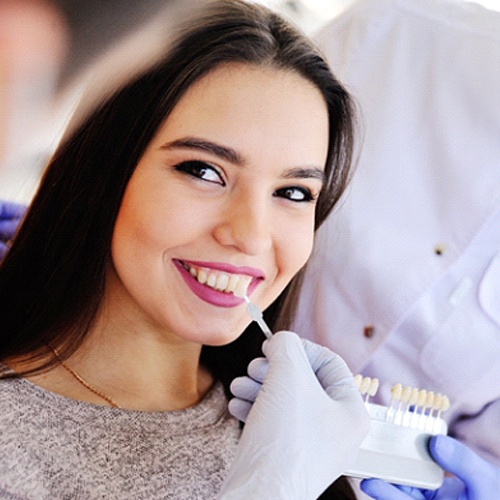 Naturally, the first step toward transforming your smile with veneers is scheduling a consultation with our Flower Mound cosmetic dentist. With her extensive education, advanced training, and undeniable talent, Dr. Barge will help you make your dream smile a reality. Once she's learned all about your dental needs and smile goals, she will get to work on prepping your teeth and taking impressions. When this is complete, the dental lab will begin the process of creating your permanent veneers (if needed, you'll be given a temporary set in the meantime). The last step is to return to our office to have your final set placed on your teeth. After this, your new and improved smile will be ready!
The Benefits of Veneers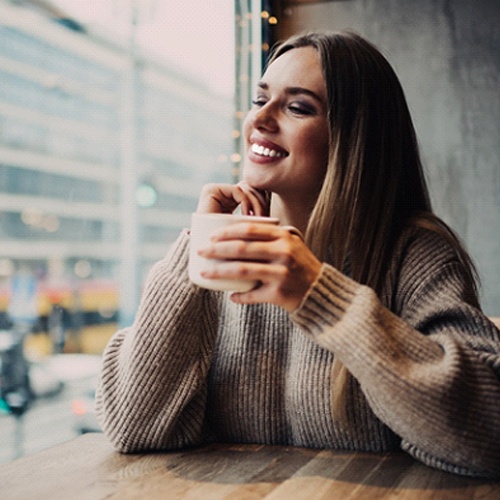 If you're still unsure if veneers are the right cosmetic dental treatment for you, here are a few important benefits to consider:
From start to finish, the entire process can be completed in as little as two visits.
Veneers can conceal several dental flaws at once.
The results can last for 10+ years with proper care.
Porcelain is stain-free and cavity-resistant.
Easy oral hygiene.
From pigmented discoloration to obvious chips, dental flaws can make smiling confidently a near impossible task. Luckily, you don't have to wait years to achieve the smile of your dreams. With veneers, you can transform your smile in a matter of weeks – and in only two or so appointments! If you are ready to take another step closer to your dream smile, don't hesitate to get in touch with our team.
Understanding the Cost of Veneers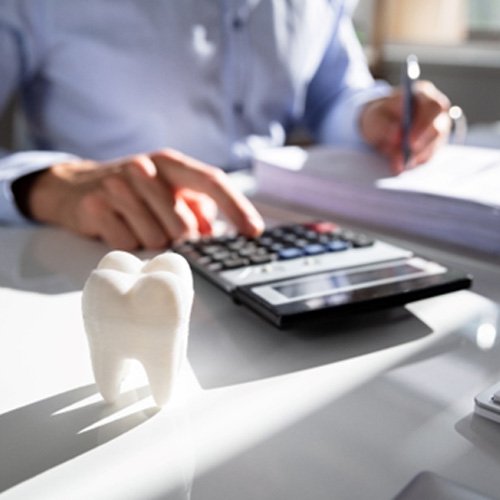 So, maybe you'd like to get veneers. After all, the shells can make any grin gorgeous! You might, however, be concerned about the cost of veneers. Treatment simply wouldn't make sense if getting it "breaks the bank." Thankfully, there's no reason to fear – Dr. Barge and the rest of our team will help you navigate the relevant expenses. In particular, we'll walk you through our procedures and payment options to ensure affordable care. Please keep reading to learn more or call our office for details.
Cost vs. Cosmetic Dentistry: What's Right for Me?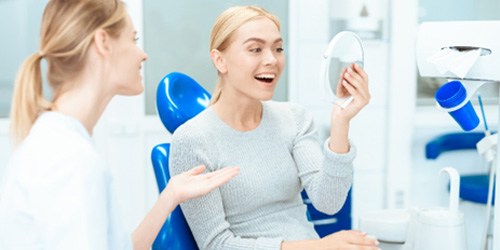 While we at Dr. Barge's office offer excellent veneers, we also have other cosmetic treatments. That said, each of these procedures has a distinct price and aesthetic effect. Before settling on your care, then, it'd be wise to compare the services' costs and features. So, consider those listed below:
Gum Recontouring – If you have what's called a "gummy smile," gum recontouring will fix it. The option removes excess gum tissue so your grin looks balanced and pleasing. Better yet, the process is cheap and offers permanent results. Just remember, though, that recovery can take days or weeks.
Teeth Whitening – Whitening removes tooth stains by applying a special gel to your enamel. Furthermore, it acts quickly – whether via in-office treatment or a take-home kit. Still, it has a moderate price and only affects tooth color.
Metal-Free Restorations – Tooth-colored fillings and crowns both protect teeth and help them look better. Plus, their materials are biocompatible and gentler on teeth and gums than metal. Do keep in mind, though, that these features make the restorations a tad pricey.
Porcelain Veneers – Veneers are thin shells placed on the fronts of teeth. Dentists use them to hide a wide range of smile flaws – chips, cracks, stains, dental misalignment, etc. In exchange for such versatility, the shells can be quite expensive.
Invisalign® Clear Aligners – Thanks to its clear aligner trays, Invisalign can subtly and effectively correct crooked smiles. However, you should note that it represents a big financial commitment – the treatment can cost thousands of dollars.
How to Make Veneers Affordable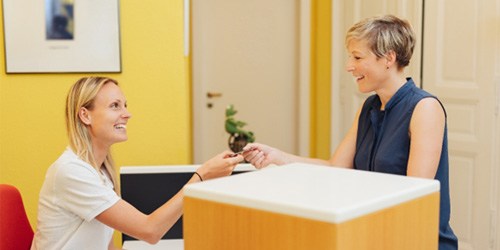 Unfortunately, most dental plans don't cover veneers. They view the shells as purely cosmetic and thus "medically unnecessary." Even so, exceptions exist; some policies will cover veneers if they protect a damaged tooth. As such, discuss your benefits with your insurance provider before treatment. Our office will happily assist if you need help with that step.
Of course, insurance isn't the only way to make veneers affordable. We at Dr. Barge's office, for instance, have options like:
In-House Savings Plans – For a low annual or monthly fee, our office will give you (among other things) a 20% discount on non-preventive treatments. Naturally, that price reduction also applies to cosmetic work.
Flexible Financing – By working with CareCredit, our practice lets patients pay for procedures in monthly installments. That means you could cover the cost of veneers gradually, not all at once.
Ultimately, our office can transform your smile with budget-friendly veneers. Therefore, book a consult visit with us in the coming days!
Veneer FAQS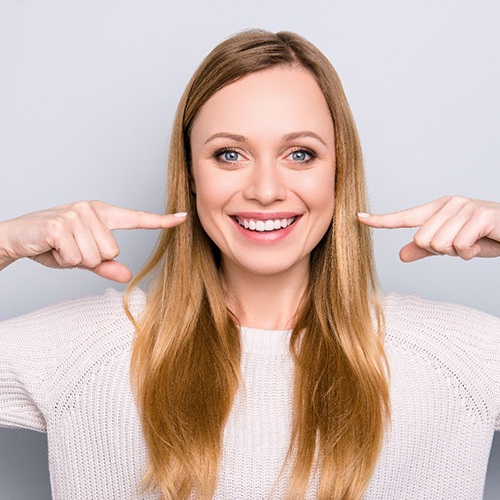 After reading through the information above, you may feel like you're a lot more familiar with the veneer process. However, it's completely normal to still have a few lingering questions in mind. Before making a final decision to transform your smile, we want you to be as well-informed and confident as possible. That's why we've decided to answer some frequently asked questions below. If you don't see the answers you're looking for, feel free to reach out to our friendly team!
Is There Anything I Can't Eat with Veneers?
While you are wearing temporary veneers, you'll need to avoid eating hard foods (i.e., ice, candy, raw fruits and veggies), sticky foods (i.e., gum, caramel, toffee), and dark-colored foods and drinks (i.e., soda, red wine, curry). Once your permanent veneers are in place, you'll be able to enjoy most foods once again. However, it's still incredibly important that you watch what you eat to keep your smile safe. Make sure you drink alcohol sparingly as it can weaken the bonding material holding your veneers in place!
Do Veneers Give You a Lisp?
When you first get veneers in Flower Mound, you may have trouble pronouncing certain words or making specific sounds. That's mainly because your tongue is not used to speaking with the restorations in your mouth. Even though it's only a slight difference in thickness, it still affects the way your tongue moves. Luckily, any lisp you develop is temporary and should go away as soon as you get used to the veneers. You can speed up the adjustment process by reading aloud, having more conversations with loved ones, and repeating difficult-to-pronounce words. If needed, you can ask Dr. Barge to reduce the thickness of the veneers in certain areas.
Can You Whiten Veneers?
Unfortunately, you cannot whiten veneers. The only way to restore their brightness is to have them replaced or shaded. Since the material is nonporous, whitening treatments do not work on restorations the same way they do on natural teeth. If you're planning on having both whitening and veneers done, it's recommended that you start with whitening so that the veneers can be color-matched to your teeth as they currently appear.
Do Veneers Change Your Face?
Over time, your mouth loses elasticity and muscle tone due to age. Fortunately, veneers can make a difference by providing additional support to the mouth's musculature, accentuating the cheekbones. That said, veneers are capable of providing the same benefits as a facelift but without any surgery. During your consultation, Dr. Barge can explain the impact veneers will have on your facial shape.