Implant Dentures — Flower Mound, TX
Say Goodbye to Unstable & Uncomfortable Dentures
Dentures have improved dramatically over the last few decades to the point where they are now more durable and beautiful than ever! However, since they don't replace the missing tooth roots, they still leave a lot to be desired when it comes to stability, longevity, and comfort. If you're ready to say goodbye to unstable and uncomfortable dentures, then come visit Dr. Lauri Barge and her team! We're proud to offer implant dentures in Flower Mound that are virtually indistinguishable from natural teeth in every way. Read on to learn more and give us a call today to schedule your consultation.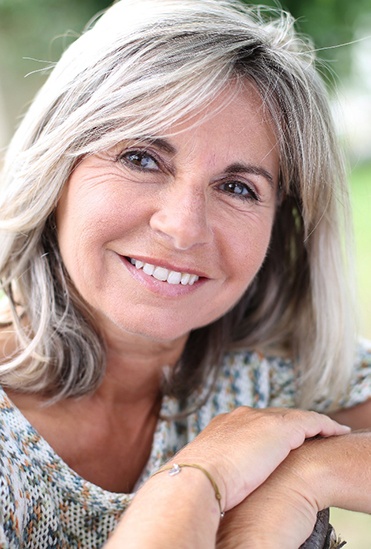 What Are Implant Dentures?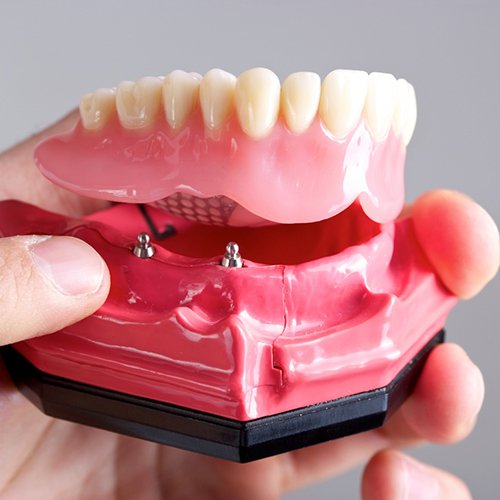 Traditional removable dentures rely on natural suction, denture adhesive, or metal clasps to stay in place. Alternatively, implant dentures are anchored directly into the jawbone with small titanium posts called dental implants. The dental implants fuse with the jawbone to effectively replace the roots of the missing teeth, providing a strong, stable foundation for the denture. Depending on your unique needs, we offer two types of implant dentures.
Fixed/Permanent Implant Dentures
Fixed or permanent implant dentures stay in place all day every day. You'll wear them while you're eating, sleeping, and going about your normal day! When you come visit us for your routine checkups, we'll remove your implant denture to have it thoroughly cleaned before anchoring it back into place.
Removable Implant Dentures
Removable implant dentures are sometimes called "snap-on dentures" since they can be snapped onto and off of your dental implants at any time. This way, you'll be able to remove them for daily at-home cleanings while still enjoying all the benefits of implant dentures.
The Implant Denture Procedure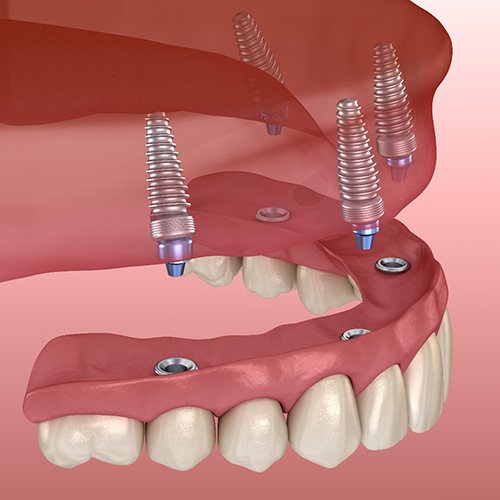 While every patient's journey will be unique, there are typically four steps you can expect to take when getting implant dentures:
Step 1: Initial consultation and any necessary preliminary treatments
Step 2: Dental implant placement surgery
Step 3: Osseointegration and placement of abutments
Step 4: Receive your customized denture
Am I a Candidate for Implant Dentures?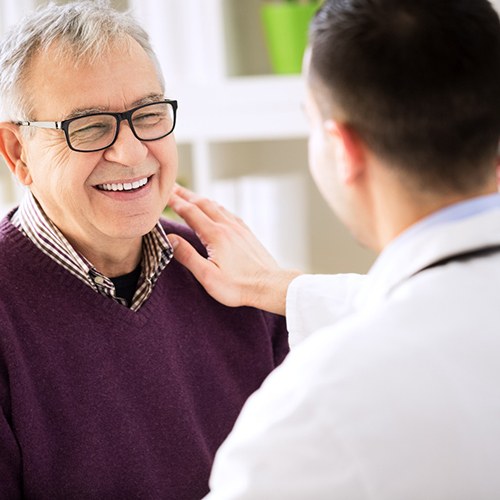 If you're missing most or all your natural teeth, there's a very good chance that you qualify for implant dentures. To be considered a good candidate for them, you'll need to be well enough to undergo minor oral surgery, be free of oral health issues like gum disease, and have adequate jawbone density. If you're not initially a good candidate for implant dentures, don't worry! Preliminary procedures like periodontal therapy or a bone graft may be able to help you become one.
Benefits of Combining Dentures & Dental Implants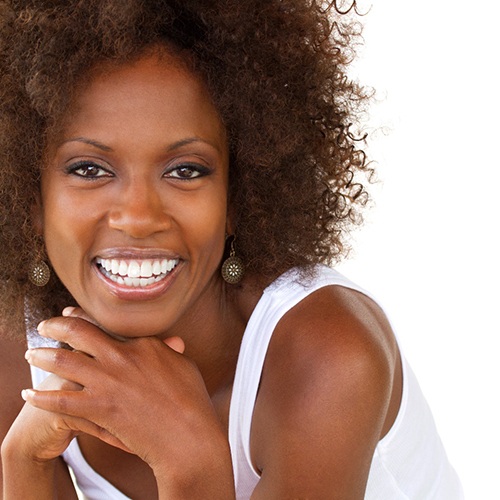 Combining dentures with dental implants provides a wide range of benefits for your quality of life, such as:
No slippage, clicking, popping, or discomfort
80% restored biting power and ability to eat apples, nuts, and steak easily
No gum sores or uncomfortable metal clasps
Easy maintenance and lifelike appearance
With the proper care, an implant denture can last a lifetime!