Sedation Dentistry – Flower Mound, TX
Helping Anxious Patients Feel More Comfortable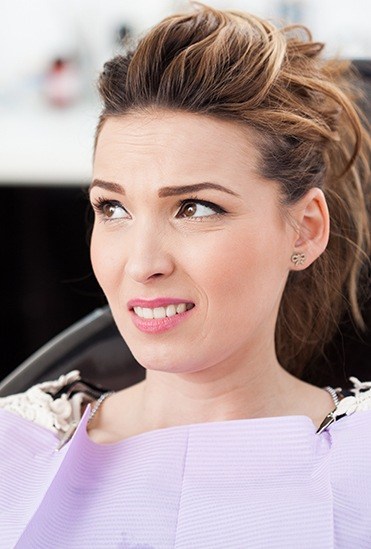 Countless adults feel fear, anxiety, and nervousness when they visit the dentist's office, which is why sedation dentistry has become such an important aspect of care at our dental office. We want everyone who visits us to feel comfortable and at-ease so they can build a more positive relationship with their oral health. If you have dental phobia or would like to learn more about how sedation dentistry from our Flower Mound, TX dentist can help you have a more enjoyable experience at our dental office, don't hesitate to reach out to our team.
Why Choose Lauri Barge, DDS for Sedation Dentistry?
Understanding & Friendly Dental Team
We Accept
Dental Insurance
Dentist with Extensive Post-Graduate Training
Oral Conscious Dental Sedation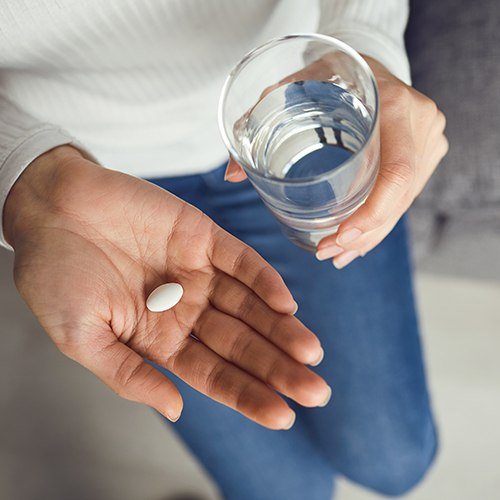 Oral conscious sedation is a great option for patients who feel anxious leading up to their visits and have more moderate fear, anxiety, or overstimulation. Before your appointment, we'll prescribe you a pill to take that will help you feel more at-ease by the time you reach our dental office. Because the effects of oral sedation linger, you'll need to be prepared by having a trusted friend or family member drop you off and pick you up from your appointment.
Nitrous Oxide Dental Sedation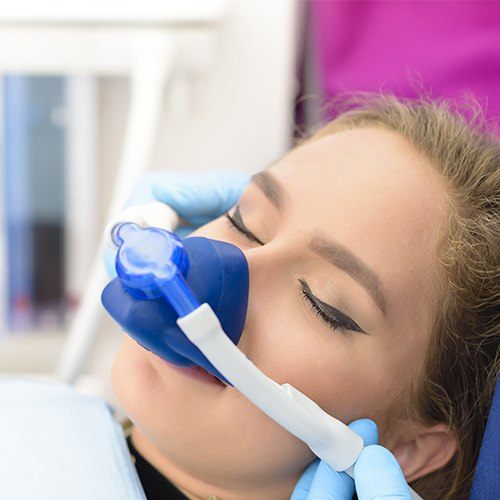 Nitrous oxide sedation can be administered in-office, once you've settled in the treatment chair. This form of sedation kicks-in within a minute or two, and it's a great option for patients who have a sensitive gag reflex, mild anxiety or fear, or are overstimulated by the sights and sounds of the dental office. It's administered through a small nose mask that allows you to breathe in a colorless, odorless gas. After the treatment is finished, we'll remove the mask and sit with you while the effects quickly dissipate.
Sedation Dentistry FAQs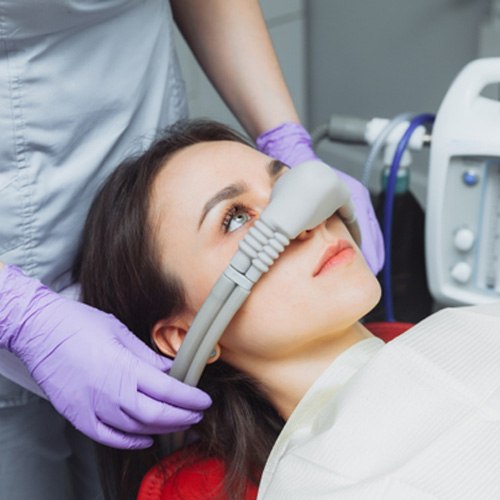 Do you have concerns about trying sedation dentistry? It'd be normal if you do, as the service isn't required like other procedures. You might even need clarification, thinking sedation seems scary or confusing. Luckily, the team at Dr. Barge's office is here to help: below are the answers to some frequently asked sedation questions. Read them to learn what to expect from your sedation dentist in Flower Mound. Of course, you can also get details by calling our office or setting up a consultation .
Am I a good candidate for sedation dentistry?
The best sedation candidates are those with dentist-related fears. If you put off dental work out of fear, you might benefit from dental sedatives.
That said, anxiety isn't the only reason to undergo sedation. The option is also helpful if you have low pain tolerance, a sensitive gag reflex, or difficulties sitting still. It's ideal, too, for lengthy treatments that involve several procedures in one sitting.
Still, keep in mind that certain conditions can interfere with sedation. For example, patients who're pregnant, diabetic, or taking certain medications might not be good candidates. You should thus review your medical history with a dentist, as they can confirm if sedation is right for you.
Is sedation dentistry safe?
For most patients, sedation dentistry is a perfectly safe option. In fact, our office's nitrous oxide sedation is one of the safest approaches possible.
You see, dentists take proper precautions when using sedatives. Before even deciding on sedation, they'll go over your medical history and medications to see if there'd be negative interactions. Furthermore, a dentist and their team will monitor your vitals while you're sedated. That way, they can always confirm that your blood pressure, oxygen levels, and so on are stable.
Will I remember anything with dental sedation?
Dental sedation's effect on your memory depends on the sedative used. In some cases, then, it can leave you remembering everything, while others give you short-term amnesia.
For example, consider our office's nitrous oxide sedation. This option uses a mild "laughing gas," so it doesn't cause memory loss. It won't even put you to sleep, either.
On the other hand, oral conscious sedation has a stronger effect. It produces a more intense relaxation and leaves you with little memory of your visit.
How long does dental sedation last?
Dental sedation's duration (like its memory effects) varies based on the kind you receive. Some sedatives wear off quickly, and others last a bit longer.
With nitrous oxide, the effects should fade minutes after you've stopped inhaling the gas. Therefore, you'll likely be fine driving home or working after your visit. You won't even feel any lingering drowsiness.
Oral conscious sedation, though, is a bit different. Unlike nitrous oxide, the pill's effect will remain active for the rest of your day. As such, you'll need to avoid driving or operating machinery for 24 hours after the procedure. You can compensate by having a friend or family member drive you home following treatment.