Preventive Dentistry – Flower Mound, TX
Maintaining a Smile That's Healthy for a Lifetime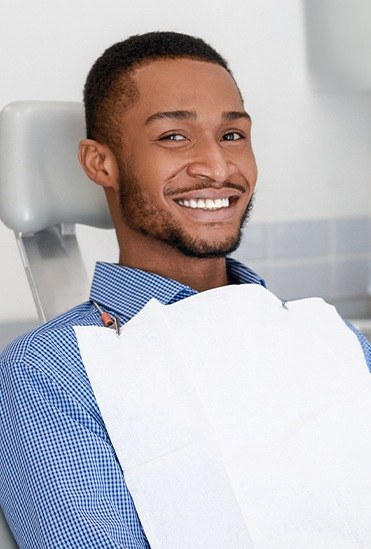 At Lauri Barge, DDS, our goal isn't to fix dental problems after they occur—we're dedicated to keeping our patients' smiles healthy with routine appointments, preventing small oral issues from becoming a bigger concern down the road. We offer a wide array of services to ensure the health of not only your smile, but also your overall wellbeing. Below, you can read more about each of our options for preventive dentistry in Flower Mound, TX.
Why Choose Lauri Barge, DDS for Preventive Dentistry?
We Accept
Dental Insurance
Treating Patients
of All Ages
Personalized & Attentive Dentistry
Dental Checkups & Teeth Cleanings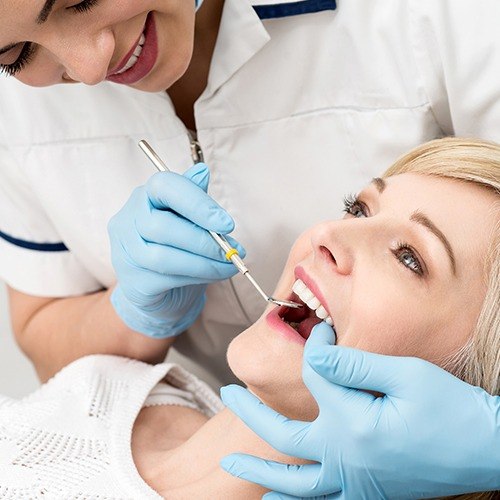 Our dental office, along with the American Dental Association, recommends visiting the dentist every six months for a checkup and cleaning to keep your teeth and gums healthy. During these appointments, our team will take necessary X-rays and conduct a visual and tactile examination of your mouth in search of any signs of oral health problems. If we find anything, we'll discuss it with you along with our recommended treatment plan. Finally, before you leave, we'll clean, polish, and floss your teeth so your smile feels refreshed when you leave our dental office.
Oral Cancer Screening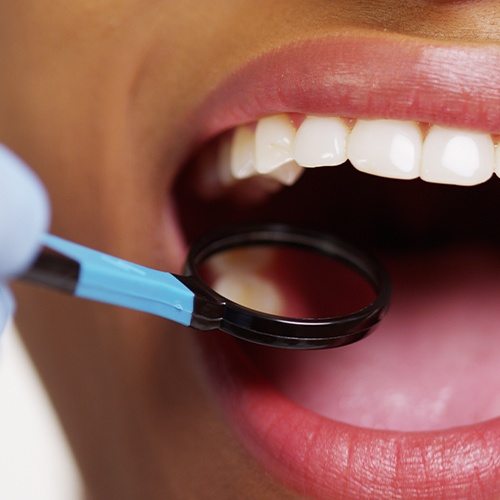 Oral cancer is an incredibly deadly disease when it's left untreated and spreads to other parts of the body. To maintain our patients' overall health and wellness, we conduct oral cancer screenings at each bi-annual checkup. We'll examine the lips, oral tissues, throat, and inside the mouth in search of any symptoms of the disease. If we do find anything out of the ordinary, we'll refer you for additional testing.
Fluoride Treatment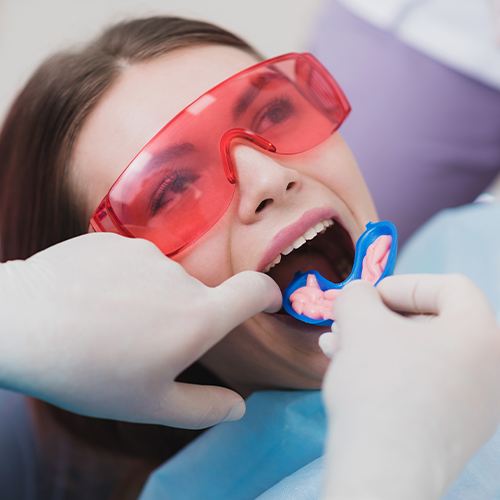 Fluoride is a naturally occurring mineral that is produced by rocks and can be found in fresh fruits and vegetables. It has been shown to reduce the risk of developing cavities by strengthening tooth enamel, which is why many cities and towns add it to their local water sources. If you aren't getting enough of this mineral, you may be at a higher risk of dental decay, which is one of the most common oral health problems in the world. We offer a fast, easy, and painless way to supplement fluoride. All we do is place a fluoridated varnish over your teeth, which can be completed at any of your checkups and cleanings.
Dental Sealants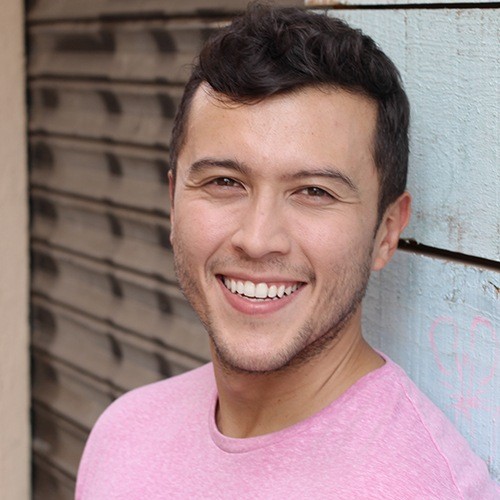 Dental sealants are clear shields that we paint over the biting surface of you or your child's teeth to keep food debris and plaque from accumulating in the pits and grooves of them. They can last for years without needing to be repaired or replaced and make brushing your teeth more effective. While this treatment is typically suggest for children since they're still learning how to properly take care of their smiles, adults can also benefit from it.
Athletic Mouthguards/
Sportsguards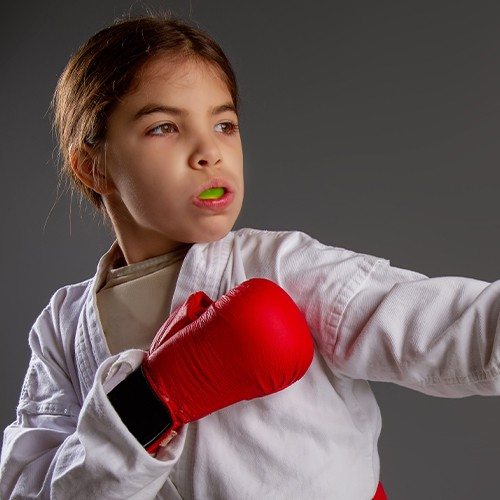 If you or your teen play sports, protecting your teeth and jaw is incredibly important. Store-bought, one-size-fits-all mouthguards don't provide as much support and shielding from contact as you may imagine because they're not customized to fit your unique dental structure. Our durable, acrylic athletic sportsguards are made especially for you, making it easier to breathe, run, and jump with them in the mouth.
Occlusal Guards for Bruxism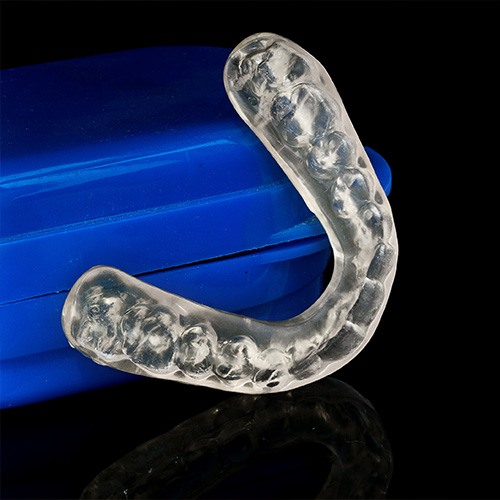 Do you wake up with sore jaw joints, a dull, thumping headache, or have you noticed that your back molars look flat and worn-down? These are some of the most common signs of a condition called bruxism, more commonly known as the nightly grinding and clenching of your teeth. When left unchecked, this problem can result in the need for emergency dental care due to broken and damaged teeth. Instead of taking that risk, we recommend that patients get one of our custom-fitted occlusal guards that are specially made to shield your teeth from the force of grinding.
At-Home Dental Hygiene Products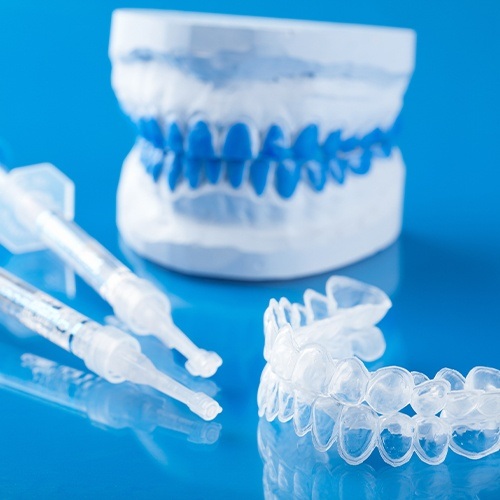 Do you walk down the oral hygiene product aisle at your local department store and immediately become overwhelmed due to the sheer number of options to choose from? We want to make keeping up with your smile at home easy and simple, which is why we recommend Fluoridex toothpaste and Periogard mouthwash for patients who are battling with periodontal disease or who need to strengthen their enamel. We also highly encourage our patients to purchase Sonicare electric toothbrushes and Waterpik flosers. We offer these products because we truly believe in them, so much so that we here in the dental office use them daily!